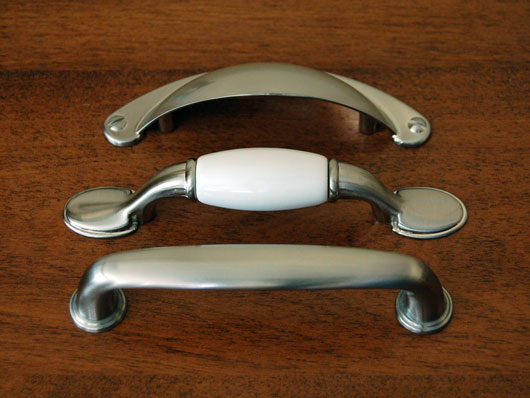 Brushed nickel drawer pulls provide a classic look that works well in the kitchen or the bathroom. These three nickel drawer pulls include a nickel cup pull, a nickel pull with a porcelain accent, and a simple nickel drawer pull that is appropriate for a variety of decorating styles.
---
Link to this photograph page:
<a href="https://www.cabinethardware.us/drawer-pull.htm">Drawer Pull</a>
Copyright © 2011- CabinetHardware.us. All rights reserved.

Picture of Three Drawer Pulls